We don't just treat your kids, WE CARE ABOUT THEM

Brick Pediatric Group
1301 Route 70
Brick, NJ 08724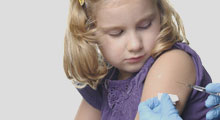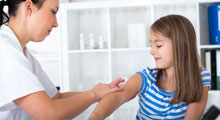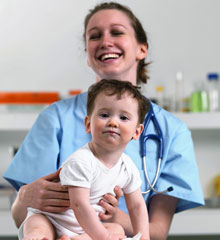 Protect your little ones from deadly diseases
By getting your children the vaccines and immunizations they need at a young age, you could potentially save them from contracting a life-altering illness.
You can trust the experienced medical professionals from Brick Pediatric Group to inform you of what you need.
Our basic pediatric vaccines include:
IPV - Polio

Tetanus shots

Haemophilus Influenza Type B

MMR - Measles, Mumps, Rubella

Chicken Pox

Hepatitis A & B

Rotavirus Vaccine

Prevnar Vaccine

Gardison Vaccine

Meningitis Vaccine

Flu shots
We accept most health insurance. Let our knowledgeable staff sort through all of your paperwork.
We are always accepting new patients. Call today!
We're here to cater to your schedule
Between work, school, and all of your life's other activities, you can't always get into the doctor's office during normal business hours. That's why our office is open late and even on the weekends. Schedule a visit when it works for you and your family.